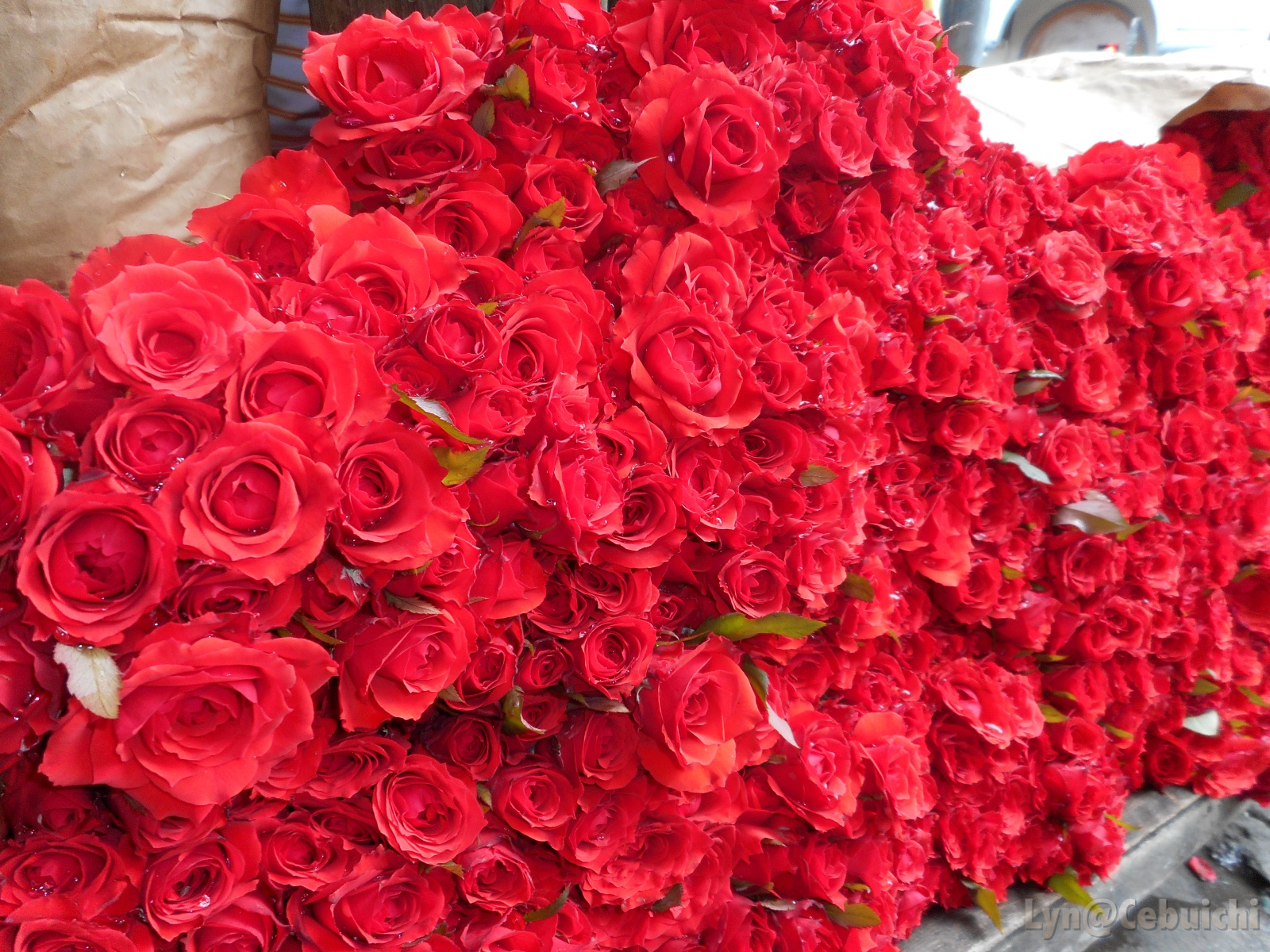 "A sign of love everlasting
Of the color ever so blooming
A flower offered to the ones you love and adore
When the words you say needs something more."
– L.A.F.L.
One of the common flower products found in Freedom Park are roses. It is in fact one of the products that are very popular for the people. No matter what the age is, roses are never amiss.
Today, I'll be talking about my meeting with Mr. Durano, a flower stall owner and merchant in Freedom Park.
Profile
According to Mr. MJ Durano, this is a family business. His older brother looks after the shop when MJ is not around. MJ is 26 years old and he's been part of the family business for the past four years.

He also added that they've been in the market for more than twenty years. Approximately, they opened their shop around the 1980's, making them one of the owners of the oldest stores in Freedom Park.
General Information
For days without occasion, you can purchase your roses at the most reasonable price. However, the expense of the roses depend on the color of the roses.
short stemmed rose – P25.00 without occasions // P100.00 when Valentines' Day
long stemmed rose – P40.00 without occasions // P250.00 when Valentines' Day
black rose (no thorns) – P100.00 no occasions // P400.00-P500.00 when Valentines' Day
The shop also has yellow colored roses, dark and light red colored roses, and white roses. These flowers range differently on a typical day and on days with significance. MJ also added that it takes four days before the flowers wither.
Occasions that marks the increase in flowers' value are Mother's Day and Valentines' Day. Other increase would include November, when the citizens celebrate All Saints Day and All Souls Day. The flowers that people purchase are not roses though.

They also cater special services like deliveries for occasions like birthdays, weddings and anniversaries. MJ also emphasized that most buyers come during Fridays and the weekends. He added that on weekdays especially Mondays, there are lesser patrons.
In addition, the shop opens from 3 AM to 10 AM. They're also open to shoppers seven days a week, the whole year round.
Sorry I haven't posted for a while. Anyway, thank you for reading my post. If you like my blog, don't forget to follow. Again, thank you for reading and stay awesome!