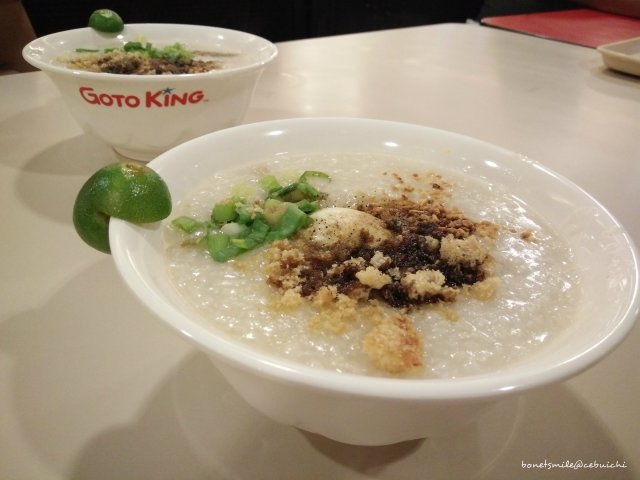 They are time when, after a long day of doing some stuffs at the office, you have no choice but to get out of those four falls with heavy eye bags and headache. Gosh! When life gets busy, take a break and have some congee on the table with you, and surely you would finally find your comfort zone by just tasting something special.
Goto King: Its taste of Special
A tough day of work made me feel wanting to taste something far from my common appetite. I wished to unwind myself with a delectable food on the table. Well, I got a chance to do it after a long day of work. I found my way back to be free with my colleagues. We had just walked down the street while taking pictures, chatting about good times and free from all worries. Honestly, I missed all those stuffs. Until such brother Ram invited me to dine in to one of the most usual hangout we had every Friday night. Since we lost our contact with our close friends and our tummies were asking us to chow down at the food court of the SM mall, so then we found ourselves at Goto King.
Goto King is a Filipino chain restaurant which offers a wide array of traditional Filipino merienda items and rice meals at affordable prices. Most outlets are available at food courts of some big malls in the country. Its tag line "Laging Mainit, Laging Masarap" (always hot, always delicious) embraces the Filipino scheme of preparing food in which every serve comes from a delicious hot meal. It offers Pinoy favorites down to Pinoy "panghimagas" (dessert/sweets). Goto King has a mission: "to be the leading Filipino company providing Filipino food of consistently high quality for the local and international markets"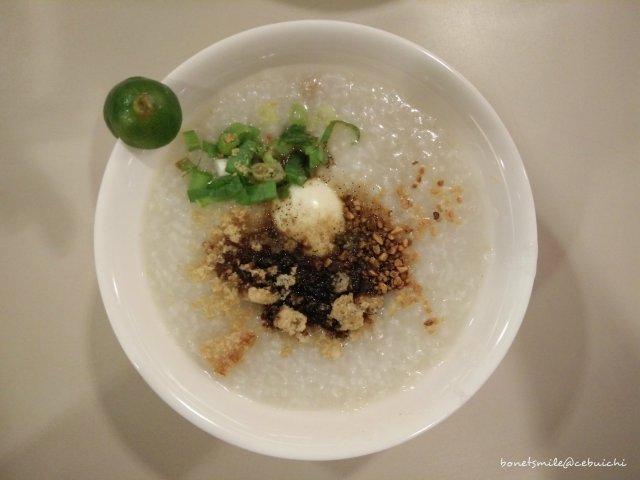 A Good Taste of Congee!
One of the good taste of Goto King is their very own Goto special. It is a special congee (lugaw) with a variety of topics such as egg, crunchy-powdered chitcharon, chicken meat, onion leaves, lemon juice and fried garlic for as low as Php. 45.00 It's my favorite, my dear readers. Just taste a congee like a kid and for sure it's a short way to unwind yourself after a tough day. Hahaha.. That's what I felt that day. amhh.. Goto King Special is a good taste to try. This yummy and special porridge will definitely let you ask for another chow. So what are you waiting for? Grab a bowl of hot and delicious Goto King special now.
Taste it now!!!
Until next time,
Bonetsmile ♥