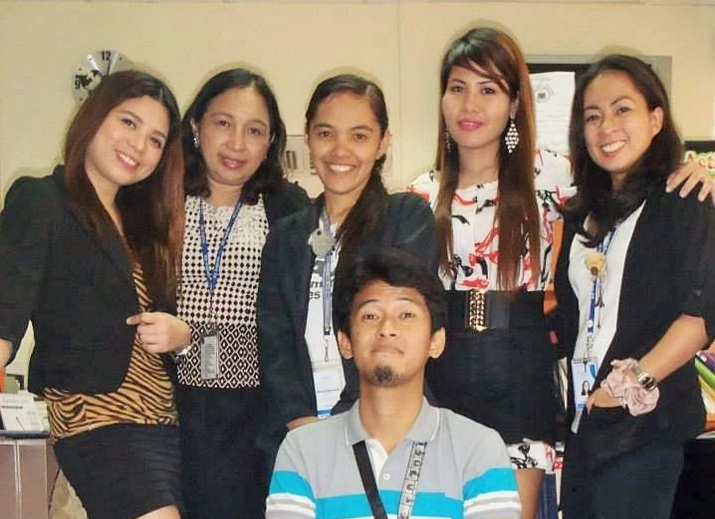 Indeed, quality in teaching is a factor that has to be ensured. In QQ English, there is a team particularly assigned to handle this. Behold, the Quality Control (or QC) Team!
ABOUT QQ ENGLISH
QQ English is one of the leading English language schools in Cebu. It is currently operating in two branches–with the main branch in Cebu IT Park, a popular economic zone in Cebu City, and a new extension in Mactan. With it occupying large, spacious areas in both branches, either of the two can serve 250-300 offline students and more than a thousand online clients.
TEACHERS ARE CONSISTENTLY EVALUATED.
Every three months, the QC Team performs a regular and comprehensive observation of the way QQ English teachers teach and handle their students. This observation is based on three main criteria: class management, use of teaching techniques, and methods and teaching skills.
Aside from observing teachers during their classes, teachers are also either rewarded or further improved, based on their performances. If a teacher needs to work on something, he or she is advised to undergo trainings. For those who are doing well in their own specialties, they are recommended, endorsed, or promoted.
This may be tough for the teachers, but it would also be to their benefit in the long run. They can improve in their teaching career, and the students are able to learn better in turn as well.
CLASS PROBLEMS ARE PROMPTLY ADDRESSED.
Once in a while, a problem can come up inside the classroom. To name a few, problems could be due to a breach in cultural expectations, or a plain misunderstanding between the student and teacher. Such problems, or any other that may occur, indeed ought to be settled right away and be dealt with in the most appropriate method possible. The QC Team specializes in these matters.
ENGLISH CURRICULUM IS DULY IMPROVED.
With the constant reports coming from the QC Team, the school can come up with better curriculum strategies for the teachers' use and for the students' benefit. The team consolidates all reports and feedback taken throughout the months and years of observation of classes and teachers. The results are then crystallized in a plan that can help teachers further improve in their way of teaching students of varying levels in English and nationalities.
I can say this aspect of school management implies that QQ English really does take good care of its students in terms of their academic needs. Also, in this way, the institution helps their teachers perform well in class.
I hope QQ English and its very own QC Team continue to facilitate both teachers and students to their successes.