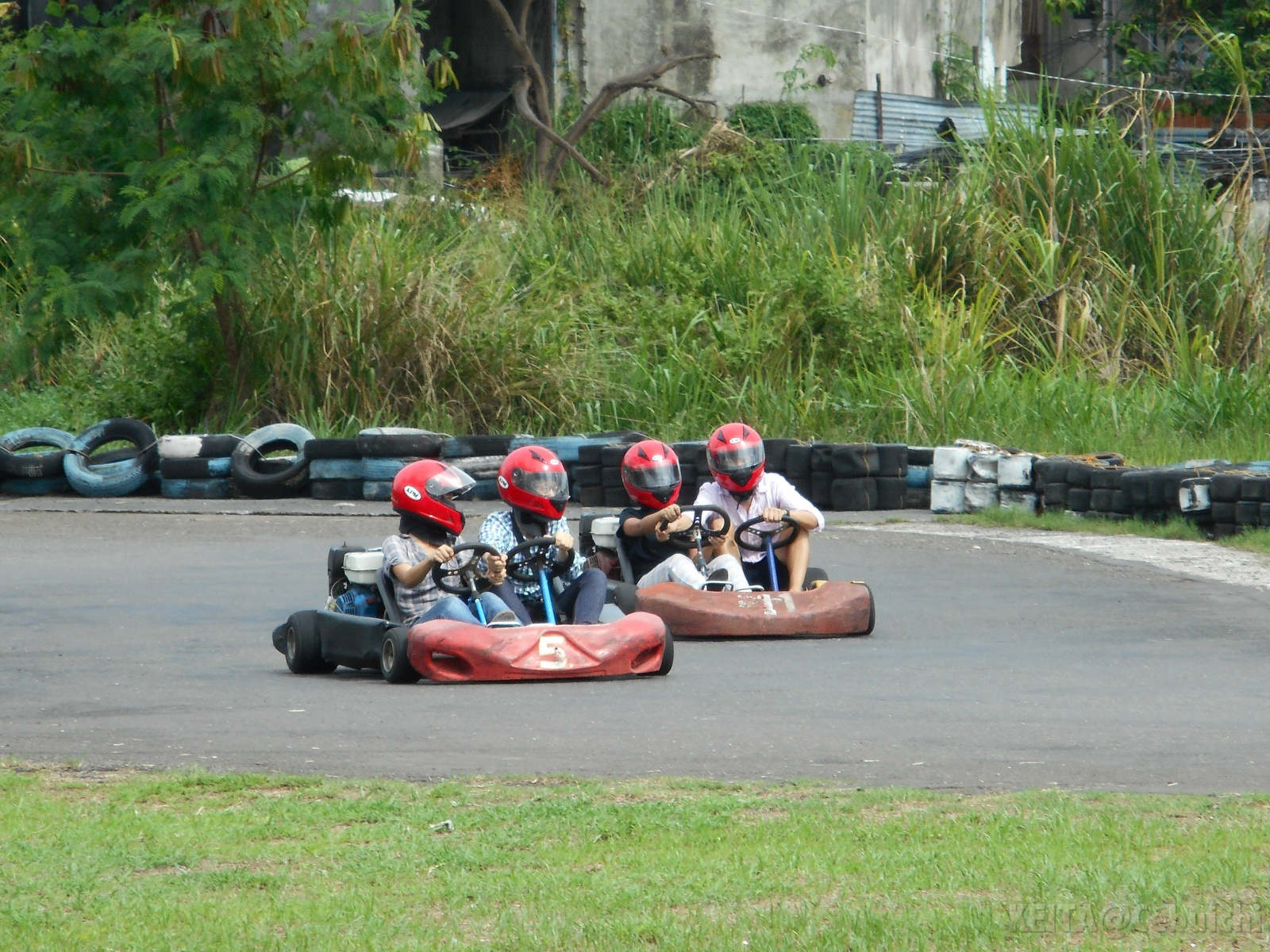 Kart Racing or Karting was started by American race car builder Art Ingels in 1956. Today, the veteran hot rodder is known as the father of karting. Immediately after it was introduced, karting was approved by the public and soon it became a very popular sport not only in the United States but also in different countries.

And as of 2012, the Lydd Kart Circuit in Trent, England has topped the survey for the "The 10 Coolest Tracks in the World" and was acknowledged as one of the world's premier karting circuits. This popular kart circuit is followed by other Go-Kart Tracks found in different parts of the world. Indeed, the sport showed it's popularity with over 1.6 billion kart racers all over the world.
So what about this kind of sport?
This sport, as what sports analysts say is the foundation of future race car drivers for Formula One racing and NASCAR competitions. This kind of sport also challenges the capacity of the human mind to calculate the right time to change pedals or slow the vehicle down. At an early age, the races (around age 5-8) develop their sportsmanship skills and healthy competitiveness with fellow players.

But this isn't only for future race car drivers, it's also for everyone who's interested in this kind of sport!
If you want to experience the thrill and exhilaration of karting, you don't have to look far because Cebu City has it's own karting ground in F. Cabahug St, Cebu City, Cebu. Kartzone, as the place is named, is the place to go to my friends!

It's my first time karting and as an inexperienced driver of all types of vehicles, I was very hesitant at first. I didn't know how to drive! Luckily, the Kartzone administration briefs newcomers as to what to expect on the tracks and what rules to follow.
Rules and Regulations:
These are the basic rules and regulations in karting:
Appropriate footwear must be worn: No high heels, flip flops or open toe shoes. No bare feet.
For adults, the minimum height requirement is 52 inches. For kids, the minimum height requirement is 40 inches.
No loose items of clothing (scarfs, necklaces).
Long hair must be tied up and tucked in.
All drivers must wear a helmet and headsock.
Pregnant women and people with heart diseases are not allowed to participate.

Kart flags' colors and the meanings:
GREEN – signal for the start of the race.
YELLOW – signals a warning or caution. An accident may have occurred on the tracks.
RED -the race has stopped.
BLACK WITH CIRCLE – mechanical flag. If pointed at you, there must be something wrong with your kart.
BLACK – disqualification flag.
CHECKERED – signals the end of the race.
Take note that, different kart circuits and tracks might have different sets of meanings for their flags. Please be aware and don't forget to ask the people in-charge.

Ultimately, this sports goal is create excitement, joy, thrill and fun for the drivers. Although it's a stepping stone for aspiring race car athletes, this sport is for everyone who'd want to try! But again, caution and safety is everything. Have fun cruising the tracks with the right speed, be aware of the flags and keep safe!