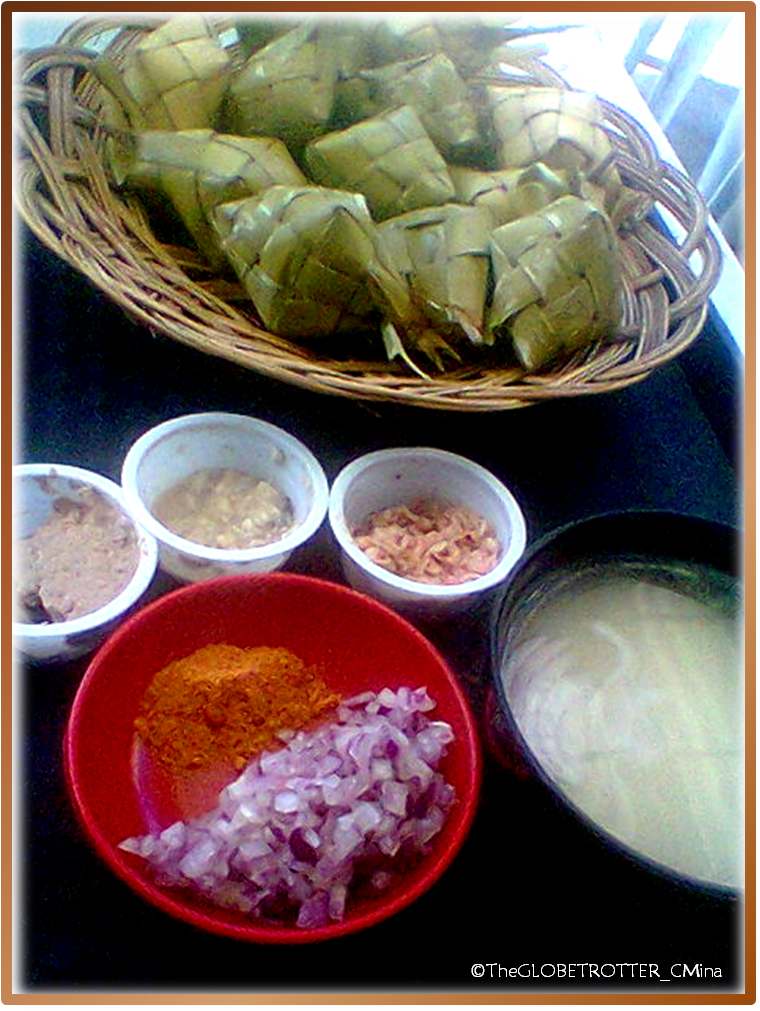 This is a very fun and unique dining experience not just for foreigners that visits Cebu, but even also for locals. It is not just the food that you will eat, but how you cook it and how you eat the Tuslob Buwa. It's an exciting experience!

TUSLOB BUWA IN AZUL
This is one of the well-known eatery in Cebu that serves Tuslob Buwa. They actually have 4 Branches, namely, Asilo-Gorordo, Mango Avenue, Urgello Street, and Tabok Mandaue. The one that I have been to is in Urgello Street. They don't just serve Tuslob Buwa, they also have other dishes like Crispy Pata, Chorizong Bungkag and Chili Pakpak (Buffalo Wings).They also offer food set such as 'Basket ni Brolyo' (ponko-ponko/ boodle-boodle party) which consist of 12 pieces of Puso (Hanging Rice) and several dishes like Lumpia, Noko's Strips (Octupos Strips), Ngohiong, Bola-bola, Longganisa and others.
MY EXCITING EXPERIENCE
This was my first Tuslob Buwa experience ever! When my friend and I arrived in Azul at Urgello, my friend directly sat on the table while I approached the person in charge and ask for a set of Tuslob Buwa. After awhile she served us, not the food, but the ingredients we needed and the things that we should use to cook the Tuslob Buwa.

After setting up the things that we have been given, I don't really know what to do or how to cook the Tuslob Buwa. Though my friend knew how, he told me that it's my first time and I have to grab the chance to learn how to cook it. And so I ask the person in charge about the procedure in cooking the Tuslob Buwa. I wrote it in my small notebook as I listen to her instructions and I found the procedure simple and easy to do. At the back of my mind I was saying to myself, "I can do this!"
I followed the procedure that I was told to do so. My friend, however, was the one who suggested that we add the 3 main ingredients separately. We cooked first the liver of the pig. When it was cooked, we dipped our puso (hanging rice) and I found it really delicious. After that, we did the same procedure with the brain of the pig and then, we dipped our puso and enjoy eating. And we just repeated the steps again for the shrimp. Just a reminder, the ingredients are not unlimited, so you better know how to equally distribute it when you choose to cook the main ingredients separately. It was a very fun cooking-dining experience, one that is hard to forget!
I find it a really amusing experience! I hope you will too when you visit Cebu and try your own Tuslob Buwa Experiene!
You can check out my other articles about Tuslob Buwa in here:
THE TUSLOB BUWA DISCOVERED and THE TUSLOB BUWA GUIDE