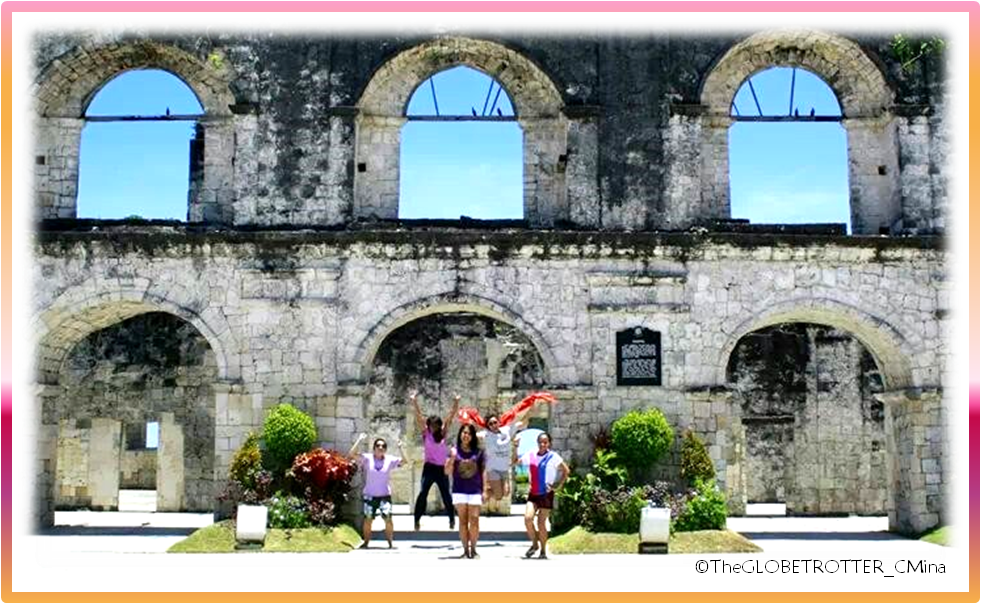 Explore the Heritage sites in Oslob, and you will be captivated by the intricate structures and the intriguing history behind it.
Once you've fallen in-awe, you will always look for more! And there are many more untold splendors in the whole of Cebu that you have yet to discover…
DISCOVER CALLE ARAGONES
While you are walking in one of the most interesting streets in the town of Oslob, you will notice a centuries-old street sign that was carved in cut coral stone intact together with the year the street was constructed, 1879. Calle [Kaal-ye] Aragones (Aragones Street) is said to be the oldest street in the town. The street is named after the first parish priest of Oslob, Fray Juan Jose Aragones. One of the most interesting things in Calle Aragones is the unfinished Spanish cuartel.

THE UNFINISHED YET FASCINATING STRUCTURE
El Gran Maestro Don Marcus Sabandal built the cuartel to serve as barracks for the Spanish armies. The Spanish cuartel has double rows of arches and 91 centimeter-thick walls of coral stones. And due to the town's strategic location, the local historians believed that it served as the first line of defense for the naval infantry. However, its construction was stopped when the Americans arrived in 1899. It was left to stand unfinished for more than a century, then on. When you see the cuartel, it looks like ruins of a big structure made of coral stones with only its walls standing intact and firm. It is said that the stones used for its construction came from the remnants of the collapsed floor of the once five-level bell tower of the nearby church of Nuestra Señora de la Immaculada Concepcion.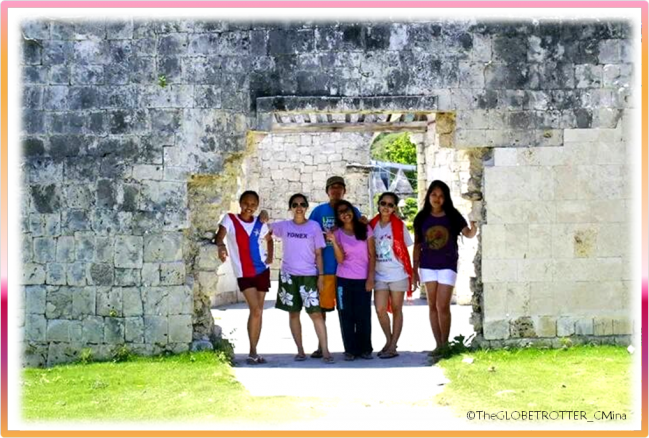 When I visited this place, I honestly didn't mind the fascinating structure nor did I even care to ask about its history. I was in Oslob with my friends just for fun at that time. After looking back at the pictures and researching about the heritage site and its history, it was at this instant that I realized that there is a striking beauty in such simple edifice. Then and only then, I have been able to fully appreciate such majestic site.
Also check these articles:
A PLUNGE WITH THE GENTLE GIANTS
DISCOVER THE CHURCH OF NUESTRA SEÑORA DE LA IMMACULADA CONCEPCION