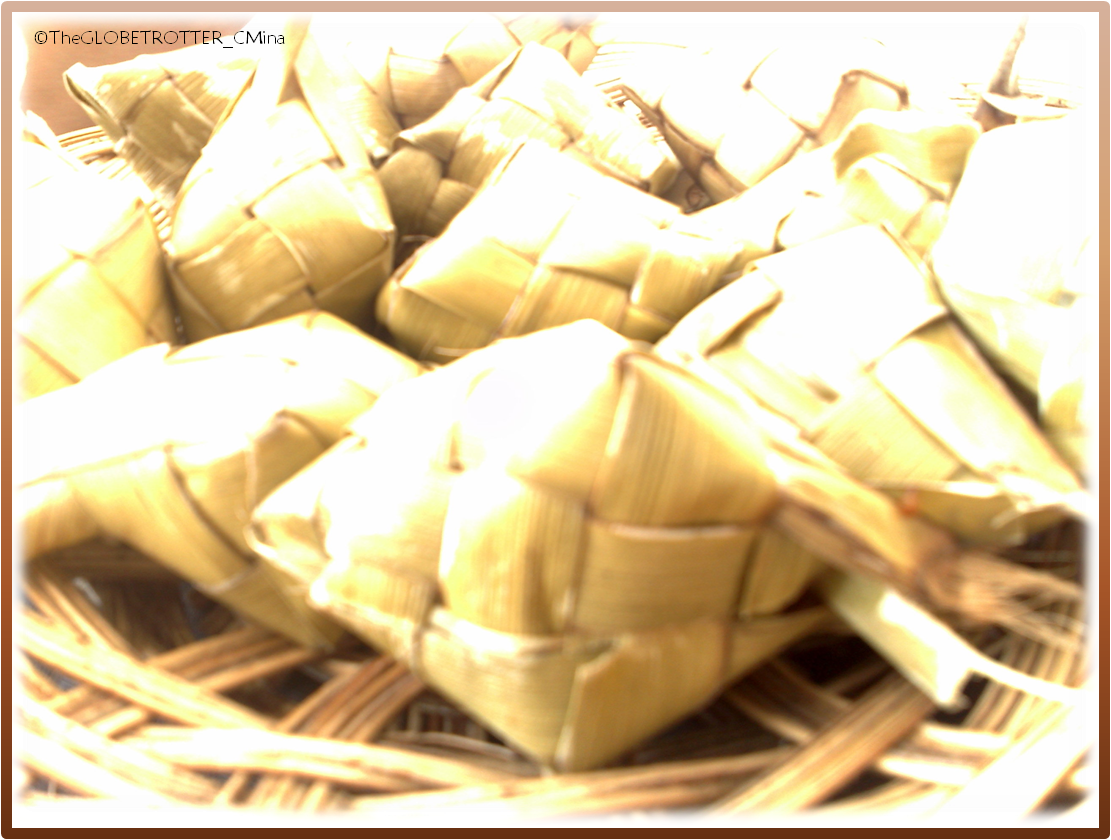 They say that when you have tried eating this famous Tuslob Buwa, it is one of the signs that you are a Cebuano!
TUSLOB BUWA, THE NAME ITSELF
Tuslob Buwa is a famous "cook-it-yourself" dish which originated in Pasil and is now found in different places in Cebu. Tuslob Buwa is defined simply by how we, locals, call it. Tuslob in English is dip and Buwa means bubbles. It is called such: A.) because while you are cooking the food, it will form bubbles just like how plain water looks like when it is boiled. You will know once it is cooked when it becomes sticky already; and B.) because of the way you eat it. You dip the Puso (hanging rice) in the frying pan after you have cooked the food and you eat your scrumptious meal! You enjoy dipping another puso again and another, and another, until your stomach is full already.

IN THE BEGINNING
Before, people who want to eat Tuslob Buwa just stood around one big frying pan and dip their puso. Personally, I believe that manner to be an unhygienic way of eating the Tuslob Buwa, since a lot of people will dip their puso in just one and the same frying pan. When I say 'a lot of people', I mean that as a lot of strangers and people you don't really know. I find that manner of eating uncomfortable and not really safe, that's why I never really tried eating it before. However, nowadays you need not to worry because there is a lot of restaurants and eateries who offers the new and exciting way of eating Tuslob Buwa. Before you can enjoy a scrumptious meal, you will have to cook it yourself. You just pay them for a set of Tuslob Buwa and the restaurant will give you the things and ingredients you will need for your Tuslob Buwa experience. You can also ask for the assistance of the person in charge, and they will help you on cooking the dish.

SIMPLY TUSLOB BUWA
The Tuslob Buwa before has only one main ingredient, which is the brain of the pig. I still can remember when my friends keep on talking about Tuslob Buwa and I got curious, so I asked one of my friends, "Unsa man gud nang Tuslob Buwa gud?" [Translation: What is really that Tuslo Buwa you are all talking about?]. Then, he answered "Utok gud sa Baboy." [Translation: It's the brain of the pig]. I really didn't know if I'm going to like that kind of food the moment I heard my friend said that it's made out from the brain of the pig. Little did I know that I would want to eat more the moment I have tasted it.

Today, in one of the restaurants that I explored that serves Tuslob Buwa, they offer 3 main ingredients utok sa baboy (brain of the pig), atay sa baboy (liver of the pig) and hipon (shrimp). These are all included in one set of the Tuslob Buwa that you will buy.
You can check out my other articles about Tuslob Buwa in here:
THE TUSLOB BUWA GUIDE and THE TUSLOB BUWA EXPERIENCE!