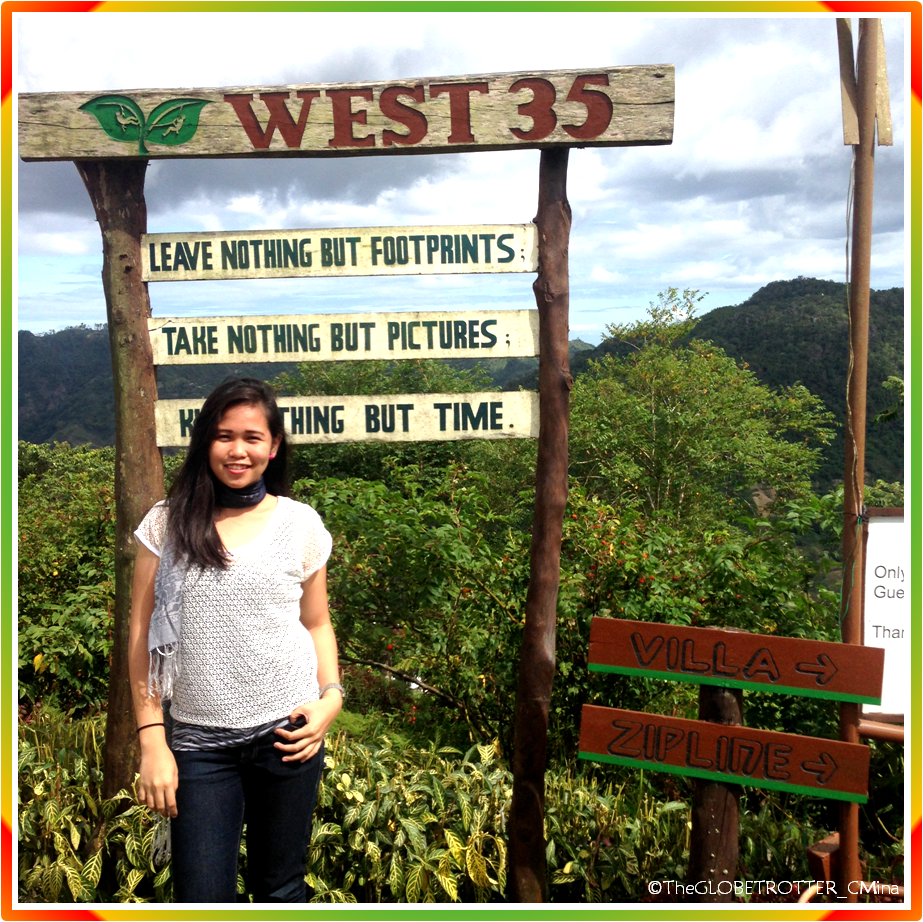 If you are a nature lover, a person who likes calm and peaceful places with over-looking views; and if you are looking for a sanctuary to unwind and retreat from all the stress of the city, then, West 35 is one of the best choices you have!
THE SAFE HAVEN
West 35 Eco Mountain Park Resort is a nice environmental facility located in Gaas, Balamban Municipality, Cebu. West 35 boasts of abundant vegetation and a wide variety of plants common to the place. There is a viewing deck on the rooftop of the café that offers guest a breathtaking and picturesque 360 degree view of the mountains of Balamban.
West 35 provides playground facilities for kids, outdoor activities for adults, a restaurant and accommodation facilities. In addition, guests enjoy the refreshing environment and the rejuvenating cold, fresh air.
Note that the resort won't allow you to bring your own food into their facility's premises, including beverages (water might be allowed) and hard liquors.
INCLUSIONS
• Queen size bed/ Twin size bed (Depending on the room you avail)
• Ceiling Fan
• Flat Screen Cable TV
• Private Bathroom (with indoor Jacuzzi-for some rooms only)
• Sofa
• Mini Refrigerator
• Dresser/Closet
OTHER FACILITIES AND SERVICES
• Zipline – An adrenaline pumping experience!
• Trekking Trail- A fantastic and healthy hiking experience along the mountains.
• Game room – For people who prefer to enjoy indoor activities.
• Function Room – A great place for formal meetings, gatherings, celebrations or any events.
• Haven Café Restaurant – The Restaurant serves all-day meals from American, Italian to Filipino cuisine.
GETTING THERE
From JY Square in Lahug it is approximately 45 minutes to 1 hour drive along the Cebu Tanscentral Highway. You can ride a jeepney that is heading to JY Square. When you go down the jeepney at JY Square Mall you have to head straight to where there are many motorcycles (habal-habal) parked at the side of the street; just tell the driver that you are bound to West 35. But personally, I prefer going to the place via private vehicle or just riding a taxi.
Getting to the resort may be challenging since it is located on top of the mountains with a winding road and there are steep climbs and sharp curves along the way, but the challenging trip is worth it.
Explore Cebu! Discover Nature and its best! Experience a City's Safe Haven!